Undercounter Back Bar Wine Cooler with Glass Door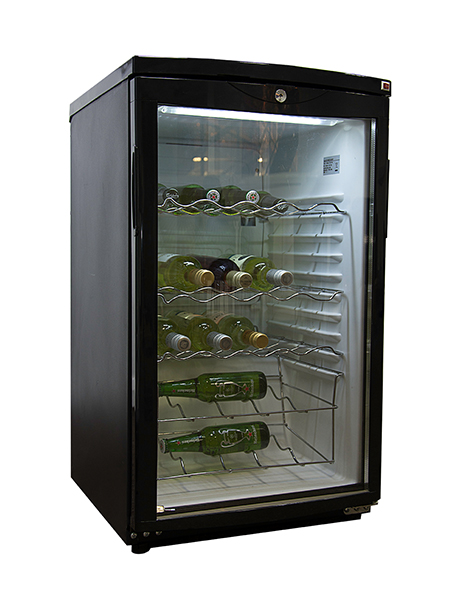 Undercounter Wine Cooler with Glass Door.
Black Laminated Exterior. ABS Interior.
16 Bottle Capacity.
Dimensions: H850xW506xD550mm.
3 x scalloped wine shelves.
Racking in base.
Double glazed, tinted door.
Door is reversible.
Lock as standard.
Internal illumination.
Adjustable feet.gaskets
Fully automatic operation.
Automatic defrost.
Refrigerant: R134a.
Supply: 13Amp.
Warranty: 2 Years Parts & Labour.


Product Code: WINE105
Case Price (ex VAT):
£282.40
Case Price (inc VAT):
£338.88
Case Quantity: 1(Single)
Case Quantity Discounts
1 - 1 Cases @ £282.40 Per Case + VAT
2 + Cases @ £268.28 Per Case + VAT