Plastic Bomb Shot Glass (Part Case)
Plastic Bomb Shot Tumbler.
Clear Polypropylene Plastic.
Dimensions: Top Inner Ø: 85mm Bottom Inner Ø: 62mm Height: 72mm
All one piece.
60ml Capacity with 25ml CE Marked built in shot section.
Gives speed of service for 'jagerbombs' or any other bomb shot you may wish to create and serve.
Single use and throw away.
N.B. Also available in a money saving case of 1000.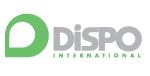 Product Code: 10104PTCSE
Case Price (ex VAT):
£23.10
Case Price (inc VAT):
£27.72
Case Quantity: 250
Case Quantity Discounts
1 - 2 Cases @ £23.10 Per Case + VAT
3 + Cases @ £19.63 Per Case + VAT
- You may also want to visit: