Elite In2stax Nucleated Polycarbonate Pint Glass CE 56.8cl / 20oz
Plastic Stacking Lager Glass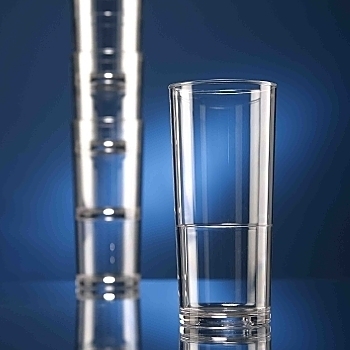 In2Stax Polycarbonate Stacking Beer Glass.
Capacity: 56cl - 20oz - Pint to brim.
NUCLEATED FOR HEAD RETENTION.
Excellent for lager, cider and fizzy soft drinks.
CE Marked for legal draught beer service.
Designed to stack.
Virtually unbreakable polycarbonate.
Great for collection & storage, takes up less space.
Glasswasher safe (500 washes minimum).
Recyclable.

Product Code: BB260-1NU CE
Case Price (ex VAT):
£51.31
Case Price (inc VAT):
£61.57
Case Quantity: 48
Case Quantity Discounts
1 - 4 Cases @ £51.31 Per Case + VAT
5 - 9 Cases @ £48.75 Per Case + VAT
10 + Cases @ £46.18 Per Case + VAT
- You may also want to visit: