9 Compartment Glasswasher Rack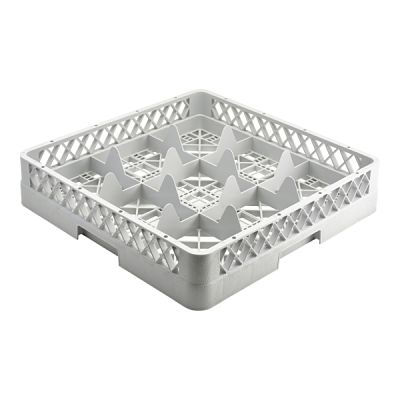 9 Compartment Glasswasher Rack.
Accomodates glasses upto 145mm in diameter.
Ideal for using to wash Gin Balloon glasses.
Dimensions: 50 x 50cm - 19.6 x 19.6inch.
Durable Polyethylene construction for longer life.
Open construction for great water flow and excellent washing.
Hard Cover for 500mm Racks to protect contents during storage also available separately.
Glass Rack Extender is available separately.

Product Code: GNGR9
Case Price (ex VAT):
£21.12
Case Price (inc VAT):
£25.34
Case Quantity: 1(Single)
Case Quantity Discounts
1 - 4 Cases @ £21.12 Per Case + VAT
5 - 9 Cases @ £20.06 Per Case + VAT
10 + Cases @ £19.01 Per Case + VAT