A4 Foamex Chalk Boards (Pack of 25)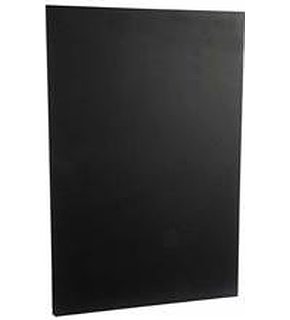 A4 Foamex Chalk Boards.
Dimensions: 21 x 29.7 x 0.3cm - 8.25 x 11.7 x 0.1inch.
Double sided chalk board surface.
Replacement boards for use with frames and easels. (for use with frames please check that the 3mm thickness is suitable)
Ideal for tabletop and bar use.
Liquid chalk pens and spray cleaner also available.

Product Code: BB10
Case Price (ex VAT):
£60.00
Case Price (inc VAT):
£72.00
Case Quantity: 25
Case Quantity Discounts
1 - 4 Cases @ £60.00 Per Case + VAT
5 + Cases @ £57.00 Per Case + VAT