Chewing Gum Remover 750ml Trigger Spray
Magic Gum Gone Chewing Gum Remover.

750ml ready to use trigger spray

Sold as individual bottles.
It is always easier to remove chewing gum in the first few days of it being deposited.
HOW TO USE :
Prick chewing gum thoroughly with a fork.

Spray Magic Gum Gone liberally over the gum.

Allow 30 seconds penetration time.

Scrub away gum with a nail brush.

Sweep up removed chewing gum deposits.

Repeat as necessary for older or larger deposits.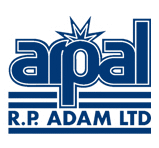 Product Code: 1128
Case Price (ex VAT):
£6.83
Case Price (inc VAT):
£8.20
Case Quantity: 1(Single)
Case Quantity Discounts
1 - 5 Cases @ £6.83 Per Case + VAT
6 + Cases @ £6.42 Per Case + VAT