Arpal Sapphire 25 Emulsion Polish 5ltr
Arpal Sapphire 25 Emulsion Polish.
5 Litre Bottle.
A dry-bright, metalised emulsion floor polish.
Blend of acrylic polymers and waxes.
Formulated to provide a high gloss finish on porous and sealed floor surfaces.
Ideal for use on vinyl, linoleum, wood, stone and some types of marble.
Enhances the appearance of high traffic areas.
Perfect for the hospitality, education, leisure & business sectors.
DIRECTIONS
This product should not be diluted.
Apply a thin coat using a lambswool applicator or flat map to enable even coverage.
Allow coat to dry completely before applying second coat.
Polish will dry to a high gloss finish in approx. 1 hr if the room is well ventilated.
The floor can now be open to traffic.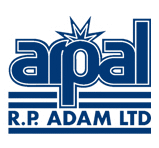 Product Code: 1393
Case Price (ex VAT):
£48.27
Case Price (inc VAT):
£57.92
Case Quantity: 2
Case Quantity Discounts
1 - 2 Cases @ £48.27 Per Case + VAT
3 + Cases @ £45.86 Per Case + VAT