Utopia Osaka Superior Stoneware Oval Bowl 10inch / 27cm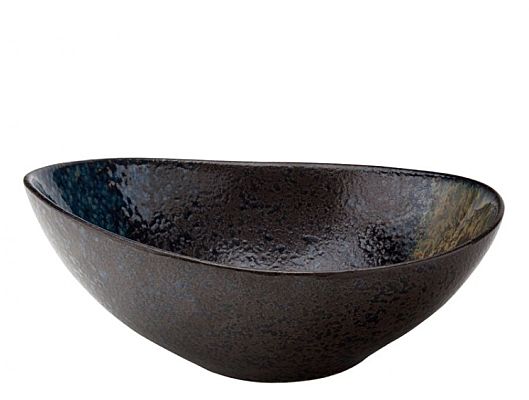 Four capsule collections combine to form a unique fusion. Osaka, Tokyo, Kyoto and Isumi showcase individual finishes, distinctive colourways and remarkable textures. Whether used as stand alone signature pieces, a combination of all three ranges, or mixed with whiteware, Osaka, Tokyo and Isumi are versatile enough for any venue.
Utopia Osaka Superior Stoneware Oval Bowl.
Diameter: 27cm / 10inch.
A remarkable mix of shapes, colours and textures.
Top quality Utopia Stoneware.
Part of the 4 capsule collections.
A stunning oval bowl for mains, salads, seafood and all dishes of high quality.

Product Code: CT1002
Case Price (ex VAT):
£65.57
Case Price (inc VAT):
£78.68
Case Quantity: 6
Case Quantity Discounts
1 - 2 Cases @ £65.57 Per Case + VAT
3 - 4 Cases @ £62.29 Per Case + VAT
5 + Cases @ £59.01 Per Case + VAT