Super Toughened Perfect Pint Glass 20oz / 56cl
Conical Pint Glass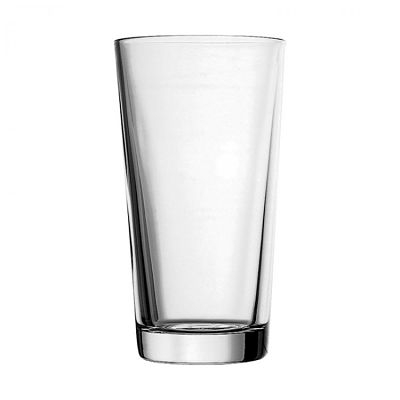 Super safe, super strong, super toughened - the Perfect Pint is designed for optimum strength.
Perfect Pint Glass.

Capacity: 56cl - 20oz - Pint to Brim.

Height: 16cm - 6.3inch.

SUPER TOUGHENED.

CE Marked for legal draught service.

'ACTIVATOR MAX' nucleation for increased head retention.
When Super toughened glass does finally break, it will break into small fragments making it imposible to cause serious lacerations.

Product Code: P52139-NCE002
Case Price (ex VAT):
£23.42
Case Price (inc VAT):
£28.10
Case Quantity: 24
Case Quantity Discounts
1 - 2 Cases @ £23.42 Per Case + VAT
3 - 4 Cases @ £22.25 Per Case + VAT
5 + Cases @ £21.08 Per Case + VAT
- You may also want to visit: