Refuse Sacks & Bins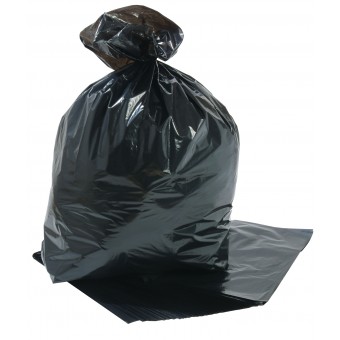 Refuse Sacks and Bins are available to buy on line from Chef & Bar Supplies as part of the extensive Housekeeping product range.
Black or clear plastic sacks are available in several different qualities. A clear sack can be useful for linen storage in hotel laundries and closets. They can also give the opportunity to have quick visual security checks for all refuse which can deter pilfering and give a quick overview of waste levels. 'Catering Strength' refuse sacks can easly support cans, packaging and food waste and 'Medium Duty' sacks remain strong but are better suited where there is less weight and are perfect for general and washroom waste.
Heavy Duty Compactor Sacks for compactor machine use or as a heavy duty sacks for volume waste are also available.
A large range of Waste Containers, Waste Bins and Sack Holders are also available. Colour coded lids are available for recycling purposes on some sack holders. Heavy duty wheelie bin waste containers are designed to really take the knocks of an outside existance. Made from hard wearing High Density Polyethylene and featuring heavy duty wheels, pedal operated lid and waste identification stickers. A really top quality product for professional Housekeeping.