Flexi Plastic Beer Cup 29cl / 10oz / HALF PINT TO BRIM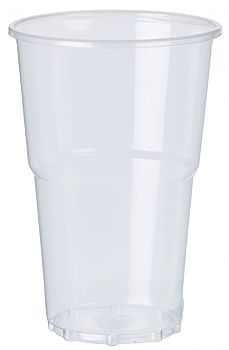 Flexi Plastic Beer Cups.
280ml - 10oz - 1/2 Pint to Brim.
CE Marked.
Sturdy rim.
Designed for single use, throw away.
Fully legal for draft beer service.
Clear flexi tumbler.
Ideal where safety is paramount.
FULLY RECYCLABLE Polypropylene Plastic within normal recycling waste collections.
Weight: 5Kg per case of 1000
4 Cup Carry Tray available separately.


Product Code: A15011
Case Price (ex VAT):
£24.32
Case Price (inc VAT):
£29.18
Case Quantity: 1000
Case Quantity Discounts
1 - 4 Cases @ £24.32 Per Case + VAT
5 - 9 Cases @ £23.04 Per Case + VAT
10 + Cases @ £23.04 Per Case + VAT