RECYCLABLE Plastic HiBall Glass for Pimms Wine or Cocktail 12.3oz / 350ml
Plastic HiBall Glass.
Height: 12.5cm - 5 inch.
Capacity: 12.3oz - 350ml.
Great for Pimms, Mojito, Cocktails or Wine.
Strong rigid rim.
Stacking bottom ring to stop cups sticking together when stored.
Clear Polypropylene plastic.
100% RECYCLABLE within normal recycling collections.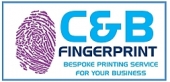 Please CONTACT CHEF & BAR SUPPLIES for details of bespoke printing on this product to promote your brand or event.
Product Code: FG614
Case Price (ex VAT):
£31.92
Case Price (inc VAT):
£38.30
Case Quantity: 700
Case Quantity Discounts
1 - 4 Cases @ £31.92 Per Case + VAT
5 - 9 Cases @ £30.32 Per Case + VAT
10 + Cases @ £28.73 Per Case + VAT