Premium Design Table Cutlery
Premium Design Stainless Steel Cutlery is available to buy on line from Chef & Bar Supplies as part of the extensive Restaurant Cutlery product offer.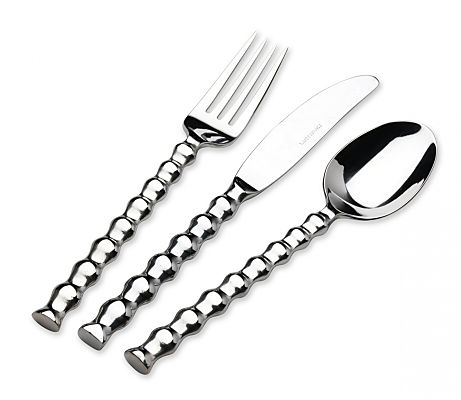 Premium Design Cutlery ranges give top quality options in both 18/0 and 18/10 grade stainless steel.
18/10 Stainless Steel contains 18% chromium and 10% nickel. It resists staining and pitting and is most commonly used for highest quality cutlery and servingware where longevity is essential. 18/0 is still robust and also resists staining and pitting and gives great design choice at a lower price level.
Genware Premium Cutlery ranges includes Florence, Square, Baguette, Slim, Saffron, Teardrop and Old English. These patterns are sleek, modern designs giving great presentation and impressive tabletop settings at really competitive prices.
Grunwerg Premium Cutlery ranges include Tatami, Gala and Marquee are completely original premium designs with unique shapes and finishes.
Premium Cutlery Cutlery ranges are being added all of the time so please check back for new and exciting designs!