Reusable Plastic Beer & Hiball Glasses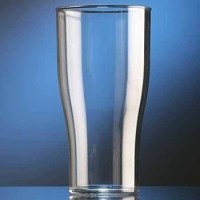 Product Code: BB201-1NU CE
Case Quantity: 48
Case Quantity Discounts
1 - 4 Cases @ £35.12 Per Case + VAT
5 - 9 Cases @ £33.36 Per Case + VAT
10 + Cases @ £31.61 Per Case + VAT
Case Price (ex VAT):
£35.12
Case Price (inc VAT):
£42.14
Clear Plastic Half Pint Tulip Glass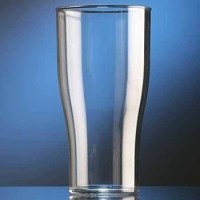 Product Code: BB101-1CL CE
Case Quantity: 48
Case Quantity Discounts
1 - 4 Cases @ £22.35 Per Case + VAT
5 - 9 Cases @ £21.23 Per Case + VAT
10 + Cases @ £20.12 Per Case + VAT
Case Price (ex VAT):
£22.35
Case Price (inc VAT):
£26.82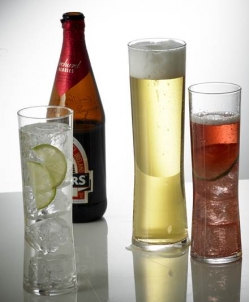 Reusable Plastic Glasses are available to buy-on-line from Chef & Bar Supplies as part of the extensive Bar Supplies product offer.
Glass like and virtually unbreakable Polycarbonate Beer OR tough and resilient Styrene plastic Beer & Hi Ball glasses are available.
Elite Polycarbonate are hard to distinguish from glass at first glance and are particularly good for high quality drinks service where safety is paramount.
Both Styrene and Polycarbonate plastic glasses are dishwasher safe. Stacking options are also available in various ranges.