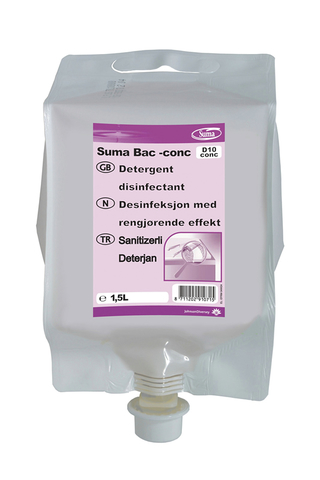 D10 Concentrated Cleaner Sanitizer is a highly concentrated professional Sanitizer product commonly used for high level kitchen sanitizing and cleaning.
But did you know it is also complies with BS EN 14476? This means that it can be used against Envelope Viruses such as Corona Virus - COVID-19.
So, you can continue to use your regular cleaners and disinfectants for front of house, room and washroom cleaning and then go over 'high touch areas' with D10 to make sure any such viruses are destroyed.
D10 can be purchased in a Smart Dose 1.4L Bottle . If you already have a Divermite Wall Dispenser, then the D10 1.4L Concentrate Sanitizer pouches are also available.
D10 Smart Dose Trigger Spray Bottles and D10 Divermite Concentrate Bottles are also available.