Childrens Party Meal Boxes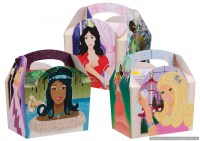 Product Code: PART01/PRNCSS
Case Quantity: 25
Case Quantity Discounts
0 + Cases @ £6.25 Per Case + VAT
Case Price (ex VAT):
£6.25
Case Price (inc VAT):
£7.50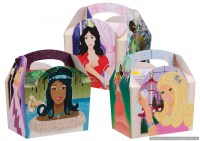 Product Code: 01PRNCSS
Case Quantity: 250
Case Quantity Discounts
1 + Cases @ £17.65 Per Case + VAT
Case Price
List Price (ex VAT):
£17.65
List Price (inc VAT):
£21.18
Offer Price (ex VAT):
£15.00
Offer Price (inc VAT):
£18.00
Disposable Children's Meal Boxes are available to buy on line from Chef & Bar Supplies as part of the extensive Catering Disposables products offer.

Disposable children's meal boxes for colourful, attractive presentation of children's menu's. The advent of the 'Happy' meal box has seen children's menu offers become an important part of the food offer for restaurants, cafe's, bistro's and even hotels. Attractive, cost effective, disposable packaging for this lucrative market is important. If the children are happy, then the adults are normally happy and able to eat themselves. This type of presentation was introduced into the UK by major fast food chains in the 1980's and was soon picked up by independents to enhance their own menu offer. Designs available are 'Dinosaurs', 'Princess', 'Under the Sea' and 'Farmyard'.
The MK Fingerprint Service also offers a bespoke printing service for this product to enable you to customise your offer with your own design. Minimum quantities apply. Please Contact MK for further help and information.