WHITE Paper Cocktail Napkins 24cm
WHITE Paper Cocktail Napkin.
24cm - 10 inch when fully open.
Soft Tissue Napkins.
Soft, absorbent 2ply tissue.
Perfect for any drinks service and food wipe.
Excellent as a plate holder for buffet service.
More flexible than a coaster.
Excellent for EXPERIENTIAL campaigns.
Excellent POPPIES quality.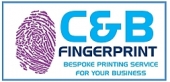 MK Fingerprint bespoke printing service available.
Please Contact MK for quantity details and prices.
Product Code: 2424WH
Case Price (ex VAT):
£22.95
Case Price (inc VAT):
£27.54
Case Quantity: 4000
Case Quantity Discounts
1 - 4 Cases @ £22.95 Per Case + VAT
5 + Cases @ £21.76 Per Case + VAT
- You may also want to visit: