Glass Washer Rack 25 Compartment
Dishwasher Rack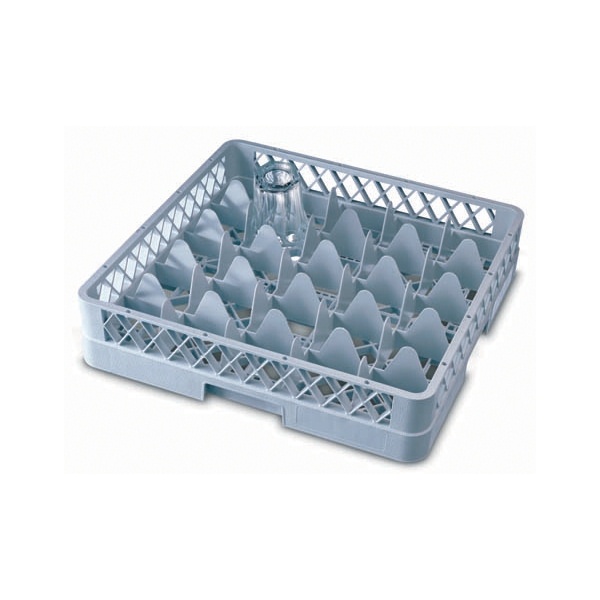 25 Compartment Glass Washer Rack.
For washing, storage and protection of glassware
Dimensions: 50 x 50cm - 19.6 x 19.6inch.
Maximum glass diameter - 83mm.
Perfect for large diameter beverage glasses, goblets and most rack glasses.
Durable Polyethylene construction for longer life.
25 Compartment Glass Washer Rack Extender for taller glasses available separately.
Hard Cover for 500mm Racks to protect contents during storage also available separately.

Product Code: GNGR25
Case Price (ex VAT):
£21.12
Case Price (inc VAT):
£25.34
Case Quantity: 1(Single)
Case Quantity Discounts
1 - 4 Cases @ £21.12 Per Case + VAT
5 - 9 Cases @ £20.06 Per Case + VAT
10 + Cases @ £19.01 Per Case + VAT