1-2 GN Allergen Storage Container 150mm Deep
Purple Storage Container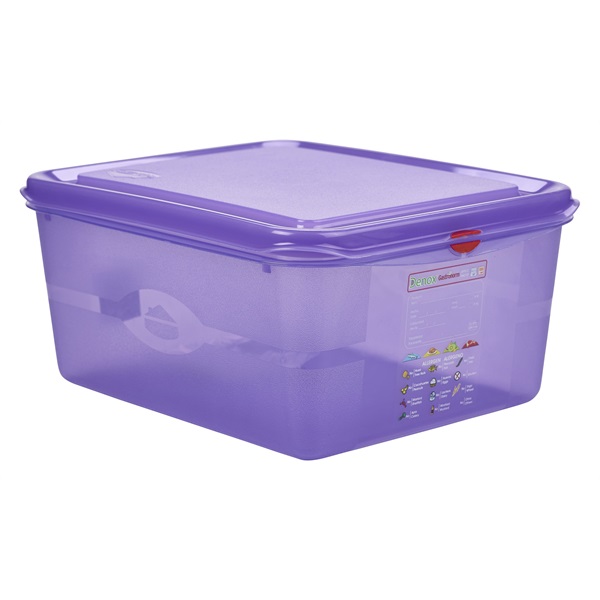 1-2 GN Allergen Storage Container - 150mm depth.
Capacity: 10 litre.
Dimensions: 32.5 x 26.5 x 15cm - 12.8 x 10.4 x 5.9inch.
PURPLE colour indicates food allergens.
Air tight for safe storage of food.
Permanant wipe clean label.
Dishwasher and microwave safe.
Container label markers available seperately - GN12376
N.B. Other sizes available.

Product Code: GN12480AL
Case Price (ex VAT):
£63.17
Case Price (inc VAT):
£75.80
Case Quantity: 6
Case Quantity Discounts
1 - 4 Cases @ £63.17 Per Case + VAT
5 - 9 Cases @ £60.01 Per Case + VAT
10 + Cases @ £56.85 Per Case + VAT