Arpal Crystal Bactericidal Washing Up Liquid 5 Litre
Arpax Crystal Potwash Detergent.
5 Litre Bottles.
A powerful concentrated neutral detergent.
Manual washing up liquid for commercial kitchens.
Designed to remove the heaviest starch, grease and stubborn residue.
Can also be used in high dilutions for general hard surface and floor cleaning.
For use in washing crockery, cutlery, utensils, pots, pans and larger equipment that will not fit in a dishwasher.
Highly soiled items should be soaked in hot water/chemical solution prior to normal washing.
It must be diluted correctly with water to prepare effective sink cleaning solution.
Product should be dispensed via a stantard 5ltr pelican pump - available seperately.
CAUTION: Designed to degrease plates and utensils, so will defat skin with prolonged contact without wearing gloves.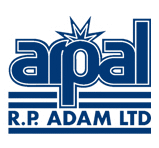 Sold Out
Back to: Washing-Up Liquid & Presoak Destainer
This product has been DISCONTUNUED and further stock is not expected.
There may be other products of a similar quality available so please click above to return to the category or see below for other related items.