A-Frame Pavement Chalkboard 85x55cm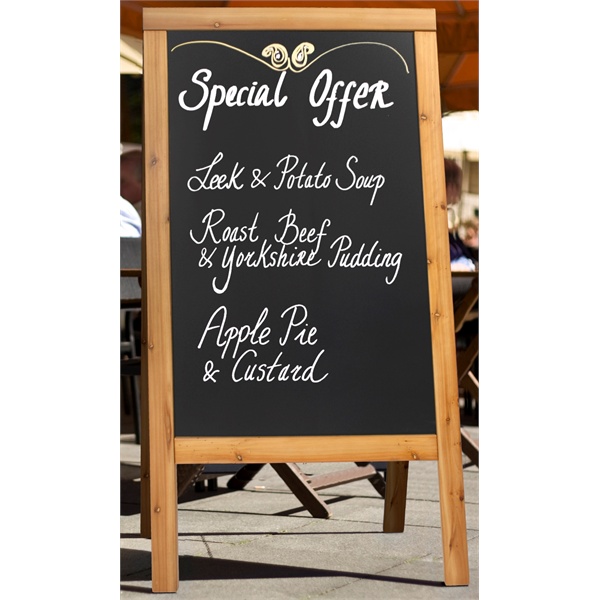 A-Frame Pavement Chalkboard.
Dimensions: 85 x 55cm - 33 x 22inch.
Teak colour wooden framework.
Coated with layers of quality weather resistant protection lacquer.
Ideal for advertising different promotions and events.
Great display and marketing for your business at low cost.
For use with Liquid Chalk Pens and Board Cleaner available separately.

Product Code: GNSBD-TE-85
Case Price (ex VAT):
£72.59
Case Price (inc VAT):
£87.11
Case Quantity: 1(Single)
Case Quantity Discounts
1 - 2 Cases @ £72.59 Per Case + VAT
3 - 4 Cases @ £68.96 Per Case + VAT
5 + Cases @ £65.33 Per Case + VAT