REVERSIBLE A-Board Chalkboard with Curved Top 1100x665mm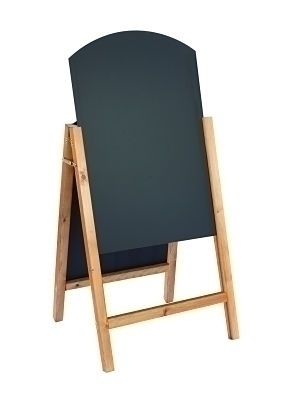 A-Board Chalkboard.
Curved Top.
REVERSIBLE boards.
FOUR usable faces
Dimensions: 1100x665mm.
OAK finish frame.
Ideal for advertising different promotions and events.
Easy for advertising menu changes and special offers.
Great display and marketing for your business at low cost.
White & Coloured Liquid Chalk Pens and Board Cleaner available separately.

Product Code: RCAB02-O
Case Price (ex VAT):
£86.40
Case Price (inc VAT):
£103.68
Case Quantity: 1(Single)
Case Quantity Discounts
1 - 2 Cases @ £86.40 Per Case + VAT
3 + Cases @ £82.08 Per Case + VAT
- You may also want to visit: