HAMMERED COPPER Galvanised Steel Serving Tray 31.5cm / 12.4inch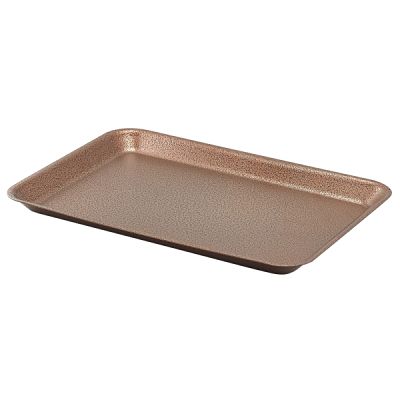 Hammered Copper Effect Galvanised Steel Serving Trays

.

Dimensions: 31.5 x 21.5 x 2cm - 12.4 x 8.5 x 0.8inch.

Contemporary way to serve an individual or sharing dishes.

Ideal presentation for the casual dining sector.

Galvanised Steel should not come into direct contact with food.

Should be lined with a greaseproof paper.

NOT Dishwasher safe.

Product Code: GNGST3121C
Case Price (ex VAT):
£5.41
Case Price (inc VAT):
£6.49
Case Quantity: 1(single)
Case Quantity Discounts
1 - 9 Cases @ £5.41 Per Case + VAT
10 - 19 Cases @ £5.14 Per Case + VAT
20 + Cases @ £4.87 Per Case + VAT