Sloe Gin Negroni Cocktail
Sloe Gin Negroni, a twist on the classic Negroni, for a deep and nutty flavour...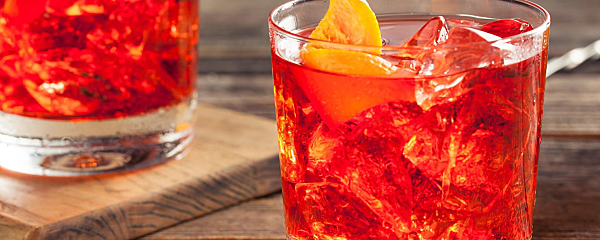 INGREDIENTS:
25ml Dry Gin
25ml Sloe Gin
25ml Campari
25ml Sweet Vermouth
N.B. GIN IS A 'PRESCRIBED SPIRIT' IN THE UK AND MUST BE MEASURED USING CE MARKED MEASURES.
METHOD:
Shake all ingredients together with ice and pour. Serve in a Tumbler Glass and garnish with a twist of orange peel and juniper berries.
SERVING:
Looks good in any short 'Old Fashioned' tumbler or HiBall or Bowl glass with lots of ice and garnish.