Alchemy Sequel Coupe Saucer 15.3cm / 6inch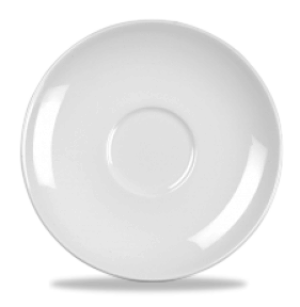 Alchemy Sequel Coupe Saucer.
Dimensions: 15.3cm - 6 inches.
Adds glamour & sophistication to any tabletop.
Beautifully complements the existing Alchemy collections.
Perfect presentation for speciality & afternoon tea.
Churchill 5 year edge chip warranty.
Cups to fit are available separately.
Very high quality, bright white beverage presentation.

Product Code: APRACS61
Case Price (ex VAT):
£67.73
Case Price (inc VAT):
£81.28
Case Quantity: 24
Case Quantity Discounts
1 - 2 Cases @ £67.73 Per Case + VAT
3 - 4 Cases @ £66.13 Per Case + VAT
5 + Cases @ £63.74 Per Case + VAT