3 Cup Alchemy Sequel Coffee Pot 59cl / 21oz
Large Modern Teapot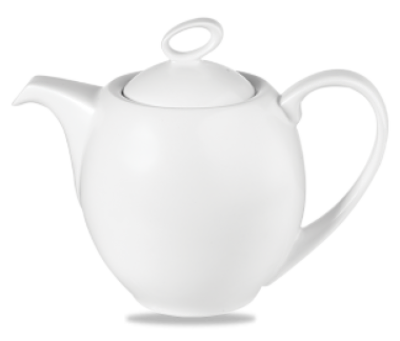 Alchemy Sequel Coffee Pot.
Capacity: 59cl - 21 oz (3 Cup).
Adds glamour & sophistication to any tabletop.
Beautifully complements the existing Alchemy collections.
Perfect presentation for speciality & afternoon tea.
Churchill 5 year edge chip warranty.
Replacement Lids are available seperately - APRAL211
Very high quality, bright white beverage presentation.

Product Code: APRCP211
Case Price (ex VAT):
£134.95
Case Price (inc VAT):
£161.94
Case Quantity: 6
Case Quantity Discounts
1 - 2 Cases @ £134.95 Per Case + VAT
3 - 4 Cases @ £131.77 Per Case + VAT
5 + Cases @ £127.01 Per Case + VAT