Seasons Graphite Coupe Bowl 26cm / 10.25inch
Dark Grey Shallow Bowl

Porcelite Seasons Graphite Coupe Bowl.
Dimensions: 26cm - 10.25 inches.
Hand crafted studio pottery.
Each piece is hand decorated, so no two pieces will be the same.
With a rustic band and speckling effect pattern.
Created in a range of seven vibrant shades.
Colours inspired by the changing of seasons.
This range looks wonderful as a set or fantastic as a mix and match.
Matching plates, bowls, oblong plates, dishes, cups, mugs & beverage pots are also available.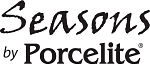 Product Code: 197626GR
Case Price (ex VAT):
£45.47
Case Price (inc VAT):
£54.56
Case Quantity: 6
Case Quantity Discounts
1 - 4 Cases @ £45.47 Per Case + VAT
5 + Cases @ £42.80 Per Case + VAT