Glass Washer Rack 36 Compartment
Dishwasher Rack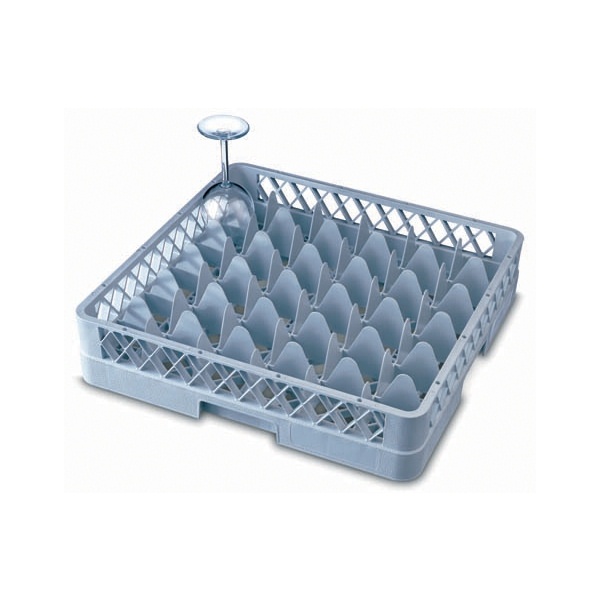 36 Compartment Glass Basket.
For washing, storage and protection of glassware.
Dimensions: 50 x 50cm - 19.6 x 19.6inch.
Maximum glass diameter - 68mm.
Durable Polyethylene construction for longer life.
For great water flow & excellent washing.
36 Compartment Glass Washer Rack Extender for taller glasses available separately.
Hard Cover for 500mm Racks to protect contents during storage also available separately.

Product Code: GNGR36
Case Price (ex VAT):
£21.12
Case Price (inc VAT):
£25.34
Case Quantity: 1(Single)
Case Quantity Discounts
1 - 4 Cases @ £21.12 Per Case + VAT
5 - 9 Cases @ £20.06 Per Case + VAT
10 + Cases @ £19.01 Per Case + VAT