Vileda SuperMop Head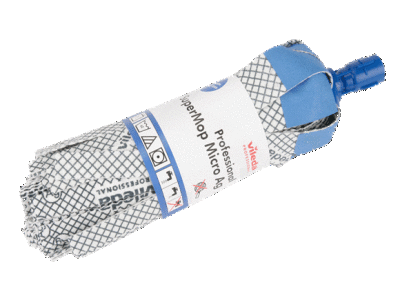 Vileda Professional SuperMop Head.
Now contains silver ions that inhibit 99.99% of bacteria growth within the mop.
Top hygienic solution for fast, effective cleaning of small and medium sized floors.
Oval design, allows easy cleaning of corners.
Machine washable at 60ºC but can be washed up to 95º.
Aluminium Vileda Mop Handle available separately.

Product Code: JBVIL5
Case Price (ex VAT):
£15.09
Case Price (inc VAT):
£18.11
Case Quantity: 3
Case Quantity Discounts
0 + Cases @ £15.09 Per Case + VAT